Appalachian State University has appointed Dr. Virginia Corrigan as director and Jennifer Serling as the assistant director of its new four-year online program in veterinary technology. In addition, Mary Beth McKee, previously in Learning Technology Services at App State, will be the lead instructional designer for the program. Corrigan is an experienced companion animal veterinarian and educator focusing clinically on rehabilitation, hospice/palliative care and pain management for dogs and cats. Serling specializes in large animal nursing however her vast experience encompasses all facets of veterinary medicine and she is a nationally known speaker on large animal medicine as well as veterinary technology education.


"App State's program is poised to be on the forefront of veterinary technology education while creating skilled technicians, leaders in the field and lifelong learners," said Jennifer Serling, assistant director.
About Dr. Virginia Corrigan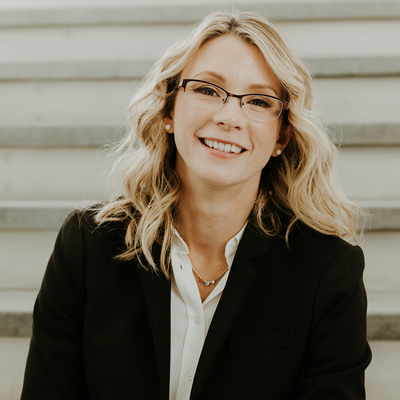 "I believe that providing a high-quality, innovative and flexible degree program that empowers current and aspiring veterinary professionals to reach their full potential can be a path forward to improving the future for the profession," Corrigan said. "I am fully committed to the success of this program and working towards a sustainable future for veterinary medicine."
Corrigan is passionate about veterinary medicine and considers herself extremely fortunate to be in a career amongst the most caring and compassionate people on earth, she said.

Corrigan joins App State with a breadth of prior experience in veterinary medicine. Since 2016, she has been an assistant professor at the Virginia-Maryland College of Veterinary Medicine at Virginia Polytechnic and State University (Virginia Tech).
Corrigan earned a B.A. in zoology with a minor in neuroscience from Miami University in Oxford, Ohio, in (2006) and a Doctorate of Veterinary Medicine from the University of Tennessee, Knoxville in (2010).
She earned a Master of Public Health degree with a focus in human-animal bond studies from Virginia Tech in 2016 while completing a three-year post-doctoral residency program in advanced canine and feline practice at the Virginia-Maryland College of Veterinary Medicine, where she earned diplomate status with the American Board of Veterinary Practitioners in 2015.
Corrigan was in one of the inaugural classes of the American Veterinary Medical Association (AVMA) Future Leaders program and is currently a member of the AVMA Steering Committee on Human-Animal Interactions. She has served as a facilitator with the Veterinary Leadership Institute and has participated in numerous community volunteer spay and neuter events, including with the Remote Area Medical Society in Peru. She was recently selected to participate in the seventh cohort of the Homeward Bound project, a global leadership initiative for women in STEM careers aiming to heighten the influence and impact of women in making decisions that shape our planet.
Rounding out her life outside of work, Dr. Corrigan enjoys spending time with her family, which includes her husband, three children, and four animal companions (two cats and two dogs). She loves to read, go on walks and explore the outdoors, visit with family and friends, and exercise.

About Jennifer Serling

"As it is said, you never work a day in your life if you have a job you love. I have been fortunate to find that passion in my career over the past 30 years. One of my greatest joys is making a difference in a student's life. Helping them realize their potential and see what incredible and sometimes unexpected doors open for them in veterinary medicine has been rewarding. While I am an educator and a technician, I also strive to be a mentor and role model. I am incredibly excited to be a part of this program," said Serling.
Serling is a firm believer in giving back to the community and serves on the board of directors for three animal welfare and rescue groups as well as donates her time to several veterinary charity events throughout the year.
Jennifer Serling has been a credentialed veterinary technician since 1992 and she has been a veterinary technician educator since 2007. Before joining App State, she was the program director for a veterinary technician school in Tucson Arizona for the past 11 years.
Serling earned a bachelor's in Veterinary Science from the University of Arizona and an associate of science from Penn Foster College's Veterinary Technician program.
She has written two veterinary technician textbooks for Bluedoor Publishing on pharmacology and large animal medicine and nursing, as well as contributed to several others.
She was a founding member of the Academy of Veterinary Technician Specialists in Education (AVTSE) and holds the advanced certification of VTES (Veterinary Technician Education Specialist). Serling is also the current President for the Association of Veterinary Technician Educators (AVTE).
Serling currently resides in Tucson, Arizona with her dog and cat as well as two grown human boys.

About Mary Beth McKee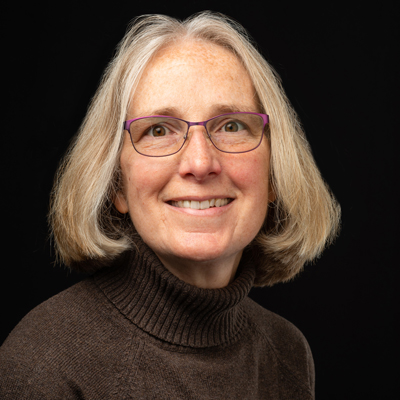 "The demand for quality, compassionate veterinary services is soaring, and there just are not enough people to meet the demand nationwide. Since Appalachian has a long history of providing quality education, we want to expand that reach and help meet the need through this online program."
McKee has been working in higher education for over 25 years and is the Lead Instructional Designer for the program. She will collaborate with faculty to foster high-quality, interactive and engaging experiences for Appalachian students, as well as faculty development support for online course design and online teaching.
McKee holds a Master's degree from Indiana University in Bloomington where she majored in Instructional Systems Technology. Prior to joining the Appalachian community in 1999, she worked in the corporate environment as an Educational Development Specialist for MICROS Systems, Inc. She also worked at Syracuse University with a special project funded by the U.S. Department of Education, which received funding and equipment from Sun Microsystems.

Veterinary technology at App State
This position and new degree program are part of a partnership between App State and Banfield Pet Hospital®— the leading provider of preventive veterinary care in the U.S. and part of the Mars Veterinary Health family of practices.
The App State Online program will be housed in the university's College of Arts and Sciences' newest Department of Rural Resilience and Innovation and will combine Bachelor of Science credentials with preparation for veterinary technician licensure.
Every student will complete clinical hours in a veterinary setting for course credit towards their degree, which provides students with additional practical experience in a clinical setting.
This program will begin accepting students in fall 2022, pending SACS-COCapproval, which is expected in 2022. For more information or to apply, visit https://online.appstate.edu/programs/id/veterinary-technician-bs.
###
About Banfield Pet Hospital®
Banfield Pet Hospital® was founded in Portland, Oregon, in 1955 and today is a pioneer in preventive veterinary care with more than 1,000 general veterinary hospitals in 42 states, Washington, D.C., and Puerto Rico. More than 3,600 Banfield veterinarians are committed to providing high-quality veterinary care to 3 million-plus pets annually. As part of the Mars Veterinary Health family of brands, Banfield is committed to its purpose — A Better World for Pets™ — because pets make a better world for us.
About App State Online
Recognized as one of the top online education destinations in the country by U.S. News and World Report, App State Online (formerly known as Distance Education) is designed to meet students wherever they are — whether they are seeking a degree, a credential or looking to sharpen their personal and/or professional skills. Through App State Online, Appalachian State University offers innovative, flexible and accredited undergraduate and graduate programs through three modes of teaching delivery: online, hybrid or classroom-based at off-campus centers. Learn more at https://online.appstate.edu.
By Ellen Gwin Burnette
Thursday, March 3, 2022
BOONE, N.C.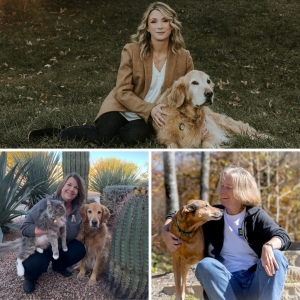 Tags: