About
Kristen brings twenty years clinical, administrative, management and educational veterinary experience to App State's Veterinary Technology Program. She became a licensed Registered Veterinary Technician in 2006, earned her Veterinary Technician Specialist in Emergency and Critical Care (VTS(ECC) in 2014 and went on to become a Certified Canine Rehabilitation Practitioner (CCRP) in 2022. Additionally, she has a Masters in Entrepreneurship and a Bachelor's in Business Administration.

Prior to joining App State, Kristen served as a Lab Instructor with the University of Cincinnati's Veterinary Technology Program as well as a Nursing Development Administrator and multi-department Clinical Manager for a 24-hour Emergency and Referral hospital in Cincinnati, Ohio.

Kristen is excited to lecture on the topics of Advanced Emergency and Critical Care, Physical Rehabilitation and Complimentary Medicine, and Animal Anatomy here at App State.


Education
Certified Canine Rehabilitation Practitioner (CCRP) from University of Tennessee (2022)
Master of Entrepreneurship (ME) from Western Carolina University (2018)
Bachelor of Technical and Applied Science (BTAS) in Business Administration from University of Cincinnati (2015)
Veterinary Technician Specialist in Emergency and Critical Care (VTS(ECC) 2014)
Associate of Applied Science in Veterinary Technology from University of Cincinnati (2006)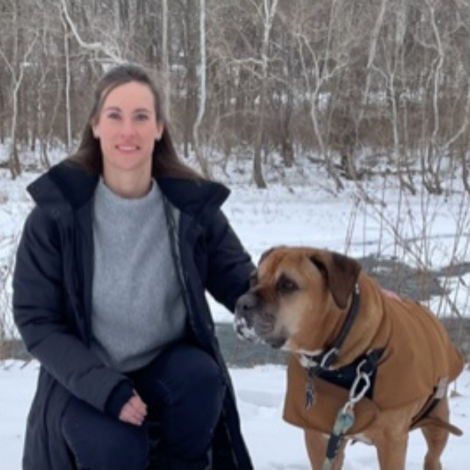 Title:

Lecturer and Content Developer
Department:

Department of Rural Resilience and Innovation

Email address: Email me

Phone: (828) 262-8099