About
Ann has been a credentialed veterinary technician since 1983, and got her Veterinary Technician Specialty (VTS) certification in Emergency/ Critical Care in 2000, in Small Animal Internal Medicine in 2008, and in Nutrition in 2013. In 2020, she attained her Elite Fear Free certification.

She has worked in general, emergency, specialty practice, education, and management. Ann is active in her state, national, and specialty organizations, and served on organizing committees for the Internal Medicine and Nutrition Veterinary Technician Specialties (VTS). She is currently a faculty member at Appalachian State University within the Veterinary Technology Program, as well as an active speaker and writer. Ann has over 50 published articles in various professional magazines as well as book chapters and a book with Kara Burns.

For the past 4 years Ann has fostered poorly socialized, underweight kittens with her local Humane Society. Her work-from-home position, as well as her vast experience with nutrition and feline behavior helps to ensure these babies become happy, healthy, fat kittens who can be placed into the furrever homes. Her fur/feather/fin family consists of 4 resident cats, multiple foster kittens, chickens, and a pond full of goldfish.
Education
Michigan State University 1983 Veterinary Technology
Wayne State University 2008 Bachelors of Interdisciplinary Studies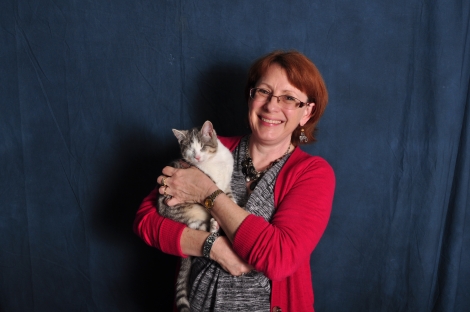 Title:

Lecturer and Content Development Coordinator
Department:

Rural Resilience and Innovation

Email address: Email me

Phone: (828) 262-7764
Office address
IG Greer 201