About
Dr. Virginia Corrigan has enjoyed being involved in the advancement of the profession and giving back to the community. She was in one of the inaugural classes of the American Veterinary Medical Association (AVMA) Future Leaders program and is currently a member of the AVMA Steering Committee on Human-Animal Interactions.
She has served as a facilitator with the Veterinary Leadership Institute and has participated in numerous community volunteer spay and neuter events, including with the Remote Area Medical Society in Peru. She was recently selected to participate in the seventh cohort of the Homeward Bound project, a global leadership initiative for women in STEM careers aiming to heighten the influence and impact of women in making decisions that shape our planet.
Corrigan's interests outside of clinical practice include the human-animal bond, One Health and wellbeing. She believes in empowering veterinary professionals to achieve their full potential and finding innovative solutions to promote positive change.
Rounding out her life outside of work, Corrigan enjoys spending time with her family, which includes her amazing husband, three children and four animal companions (two cats and two dogs). She loves to read, go on walks and explore the outdoors, visit with family and friends, and exercise with her favorite Peloton instructors in the early hours of the morning. The five core values she aspires to live by every day are gratitude, courage, empathy, curiosity and integrity.
Education
Doctor of Veterinary Medicine, University of Tennessee College of Veterinary Medicine, 2010
B.A. in Zoology with a minor in Neuroscience from Miami University, 2006
After graduating from veterinary school, she completed a one year rotating internship in small animal medicine and surgery at VCA Alameda East Veterinary Hospital in Denver CO. She then spent two years at Animal Medical Hospital in Charlotte, N.C. as an Associate Veterinarian in the general practice and emergency departments.
She went on to earn a Master of Public Health degree with a focus in Human-Animal Bond studies from Virginia Tech in 2016 while completing a 3 year post doctoral residency program in advanced canine and feline practice at the Virginia-Maryland College of Veterinary Medicine.
After completing her residency, she stayed on as a faculty member in the Primary Care and Rehabilitation departments in the small animal teaching hospital. She also worked with CENTAUR (the Center for Animal and Human Relationships) at Virginia Tech on community outreach and research efforts related to assistance and therapy animals. She is certified in Canine Rehabilitation, Animal Hospice and Palliative Care, and is a Diplomate in the American Board of Veterinary Practitioners.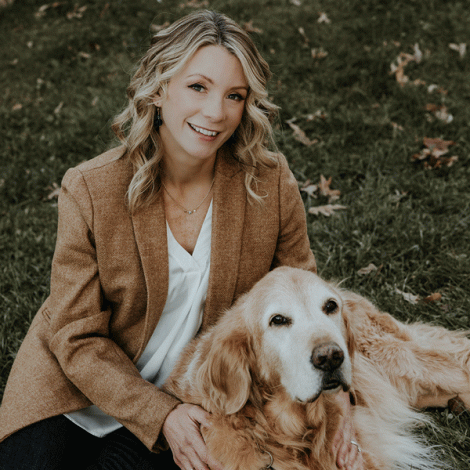 Title:

Program Director, Veterinary Technology
Department:

Rural Resilience and Innovation

Email address: Email me

Phone: (828) 262-5355
Office address
226 I.G Greer Hall
Mailing address
401 Academy Street, Appalachian State University, Boone, NC 28608